YOUR INSTRUCTOR
NANCY (Manorama) McMAHON, RYT500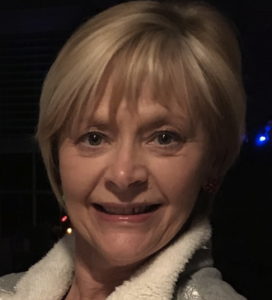 I discovered yoga during my career in local government as a human resources director, budget and risk manager. My respite during those hectic days came from a lunch-time hatha yoga class that returned me to the workplace centered, focused and with more energy. I realized that yoga worked for me in a way that no other activity did as it helped strengthen me both physically and mentally.
Graced with retirement and eager to continue learning, I searched for life's second chapter and thought about what gave me joy. Yoga did. So began my journey of earning my teaching credentials and establishing a yoga practice to share my love of yoga with others.
I earned Yoga Alliance's RYT500  certification after completing studies with Integral Yoga Academy.  My RYT200 certification came by way of Denise Moore's Open Dimension, an Integral Yoga based Teachers Training Program. Further professional studies have added certifications in Yoga Nidra, Accessible Yoga, Aqua Yoga and Pranayama,  Additionally I am certified as both a Meditation and Level 2 Instructor with the Integral Yoga Institute.
My goal is to make yoga accessible for everyone, especially those with osteoporosis, osteopenia and related bone health issues.  I've studied under Sara Meeks, PT, MS, KYT, GCS, and completed her Bone Camp curriculum at Kripalu.  This cutting edge program incorporates S. A. F. E. (Skeletally Appropriate for Everyone) movement of hip openers (the Meeks Method way), core strengtheners, and active spinal rotation.  This specialized program utilizes gravity for better movement along a continuum from least to most spinal compression.
Save
Save
Save
Save
Save
Save
Save
Save
Save
Save